About
Pharma Portal , founded October 2017, provides access to relevant knowledge and expertise, available at academic research institutes and SMEs, to accelerate and increase the chance of success for development of innovative new drugs, delivery systems, biomarkers and diagnostics.
By identifying, aligning and incorporating locally available expertise, combined with acquired external proficiency, the Pharma Portal has built an infrastructure for regional academic and corporate scientists enabling high quality developments.
Objective
The objective of the Pharma Portal is to improve the success rate of pharma-related developments, intensify public private partnership and increase the competitiveness of the life sciences community in the Northern Netherlands.
Quality
Internationally accepted pharmaceutical quality standards are leading. These will increase the value of the project and facilitate potential collaboration and transfer to pharmaceutical industry during the development process.
Focus
The focus of the Pharma Portal is pharma-related projects, a.o. drug discovery and development, delivery, formulation, biomarkers and diagnostics.
Team
The team consists of experts with many years of experience in pharma- and biotechnology industry:
When a development plan is ready, it will be presented to and submitted for approval by  the Pharma Portal Review Board, consisting of seasoned experts from the field:
Partners
The Pharma Portal is an initiative of University Medical Center Groningen, University of Groningen, Hanzehogeschool Groningen, Life Cooperative and Campus Groningen.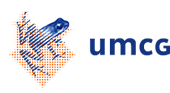 The initiative is financially supported by Samenwerking Noord-Nederland (SNN).

Pharma Portal BV, chamber of commerce KVK 73046027
L.J. Zielstraweg 2, 9713 GX Groningen, The Netherlands
Privacy Statement